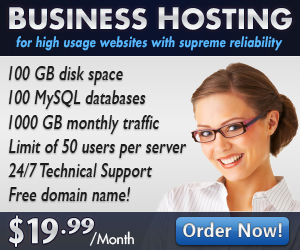 ifastnet.com is one of very few free hosting providers offering cPanel based accounts. However, free plan is sponsored by advertisements, so be ready to see banners and pop-up windows even during registration.
After filling out registration form, don't forget to print page within your account details – ifastnet.com does not send any emails with account details and this information is displayed only after signup, so save account details before closing browser window.
While their branded version of cPanel is easy to use, it lacks some features and contain small bugs. For example, this error message came when we were testing File manager feature – "An error has occurred. Unable to login to FTP server ftp.byetcluster.com with username xxx".
Otherwise, it's pretty good hosting company with fast servers and extra features, so if you are not afraid of sponsored advertisements, ifastnet.com may be a good choice for you.
Ifastnet Review
ultima modidfica:
2014-11-27T12:22:58+00:00
da