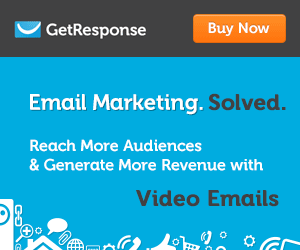 GetResponse not only helps you maintain your list of contacts and create professional-looking marketing campaigns, but it also gives you the information and tools you need to be more effective at reaching your audience. A little better personalization would have put this email marketing service in the upper tier.
The contacts section of GetResponse provides you with tools to add custom fields to your contact lists, copy contacts and conduct searches. If you have names or email addresses of people who do not want to receive your email campaigns or follow-ups, you can add them to the blacklist. This bars them from receiving unwanted messages. You can also create suppression lists, which enables you to keep some people in your contact pool from receiving a specific email from you.
Inserting files into the multimedia library is a little tricky with this email advertising service. While it's easy to add the files, finding the option to search for the files is not so easy. You must first add a new folder name. Once you create the folder, this bulk email marketing service gives you the option to search for files to add to the folder.
GetResponse tracks how many subscribers open your emails, unsubscribe, complain and click on links. This email marketing service also determines how many emails don't arrive at a mailbox (for instance, if a mailbox is full or if the email address doesn't exist). You can find out why people unsubscribed. You can even see what time of day people are accessing your emails, as well as how many people go to your website via your email marketing campaign.
The reports are displayed in bar graphs and pie charts with clearly labeled data. The report section has tabs that allow you to look at several aspects. If you send out a survey, you can look at a summary of the results. You can see each question you asked and how each person responded – although you only see their responses as a number, not by name or email address. If you do want to dive deeper and make sure surveys are not anonymous, all you need to do is access the Legacy editor, which is the service's old editor. The statistics for this question are on the left of the screen in bar graphs or pie charts. The respondents tab allows you to search your survey results to see how many responded and if their responses were complete.
This company's help and support includes webinars, FAQs, PDF and video tutorials, learning center articles, and a glossary. The company also offers email and chat support. We were impressed with the chat feature. While some companies' tech support keeps you waiting for minutes in between each question, GetResponse answered our questions quickly. While the live chat impressed us, we would have liked the option of 24/7 phone support for those deeper concerns that a sales and support chat team may not be able to handle.
GetResponse Summary:
GetResponse is a great email marketing service for improving the effectiveness of your email campaigns. With this bulk email service, you can create email marketing pieces quickly that include embedded video, links, social networking buttons and more. You can import contact lists in the blink of an eye, and you can search the database for names should you need them. With the addition of a few more automatic response features, this service would be hard to pass up.
Getresponse Review
ultima modidfica:
2014-11-28T17:28:03+00:00
da